P7 Delamont Trip 11th - 13th May 2016
Budding Journalists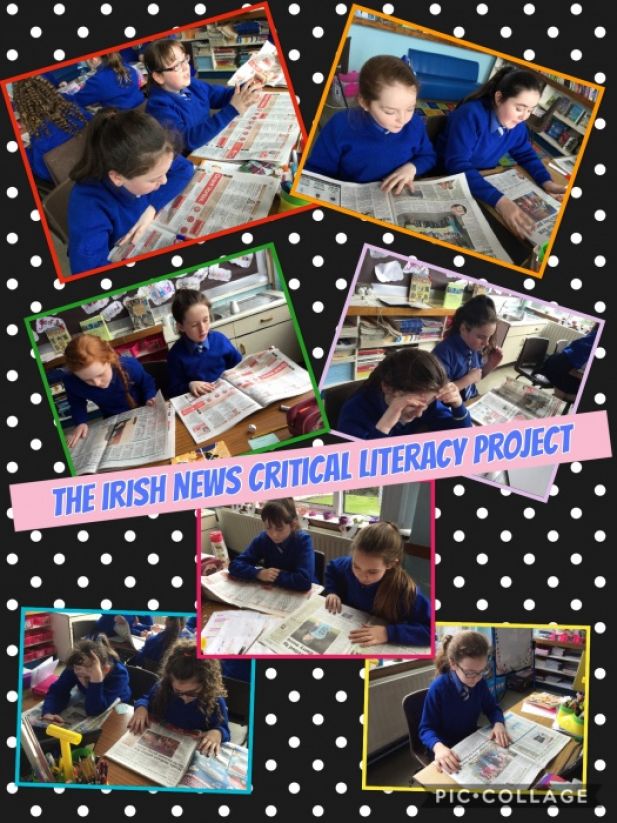 So What's the Story?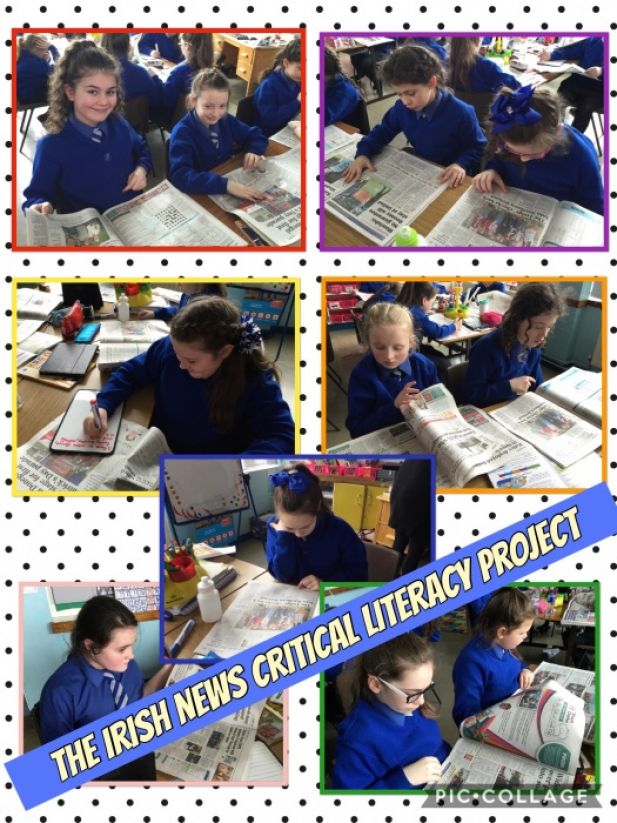 Using Izak9 in P1, P5 and P7
Swimming Lessons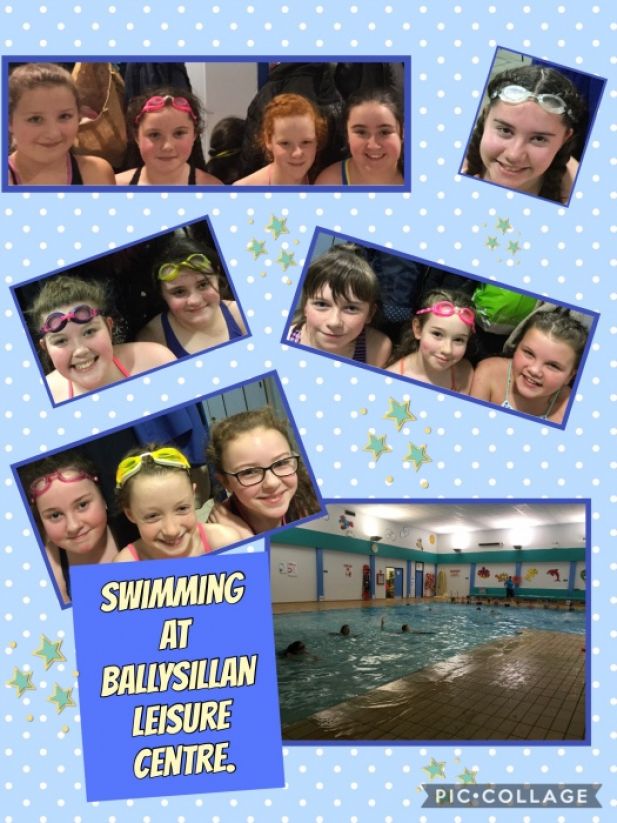 Life in Primary 7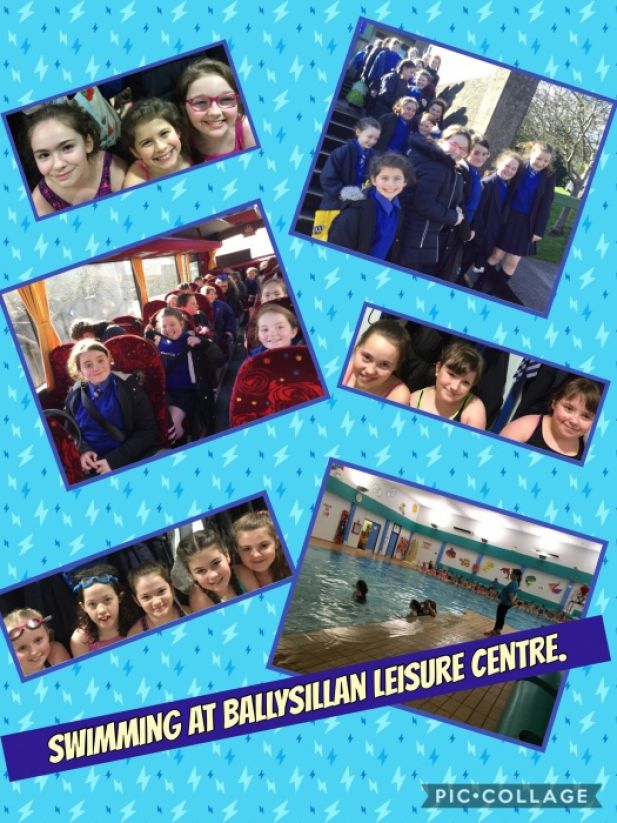 Life in Primary 7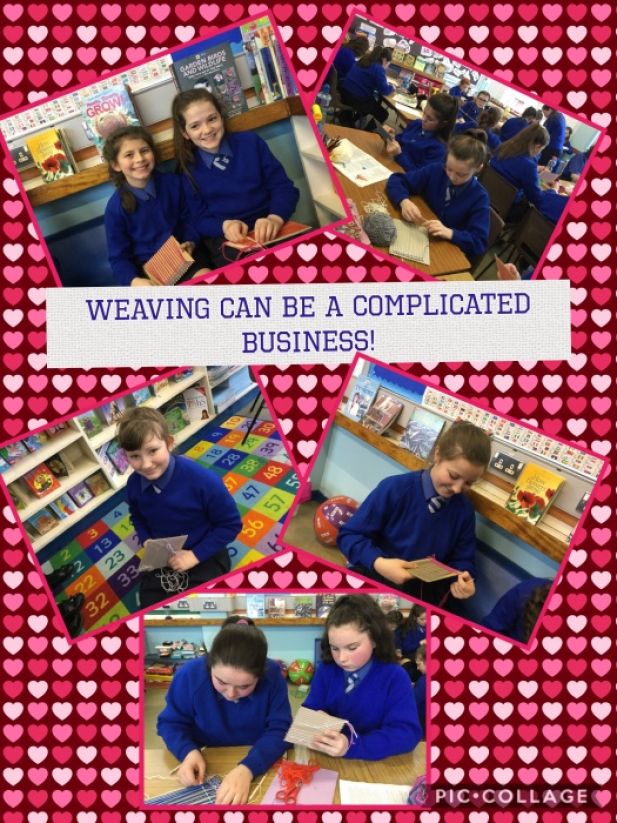 Being Creative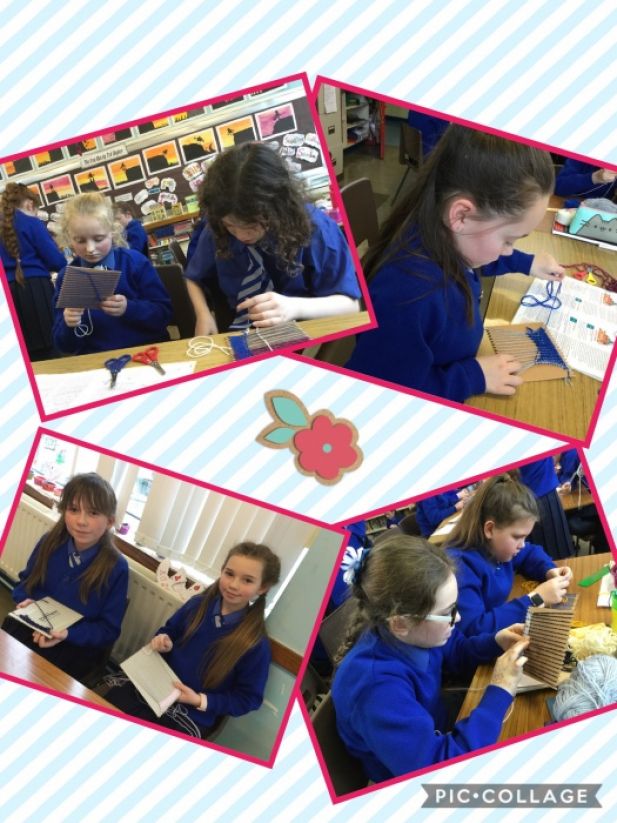 Weaving!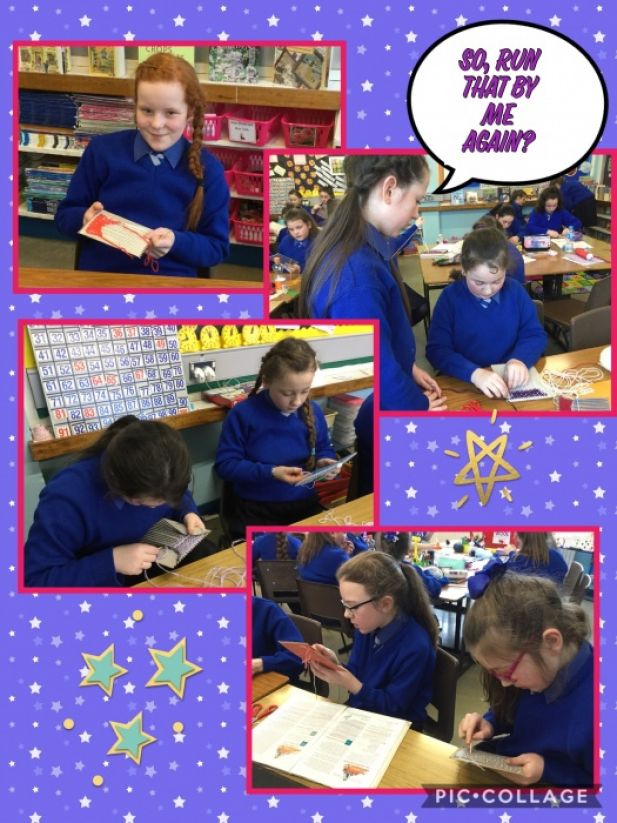 Grandparents' Day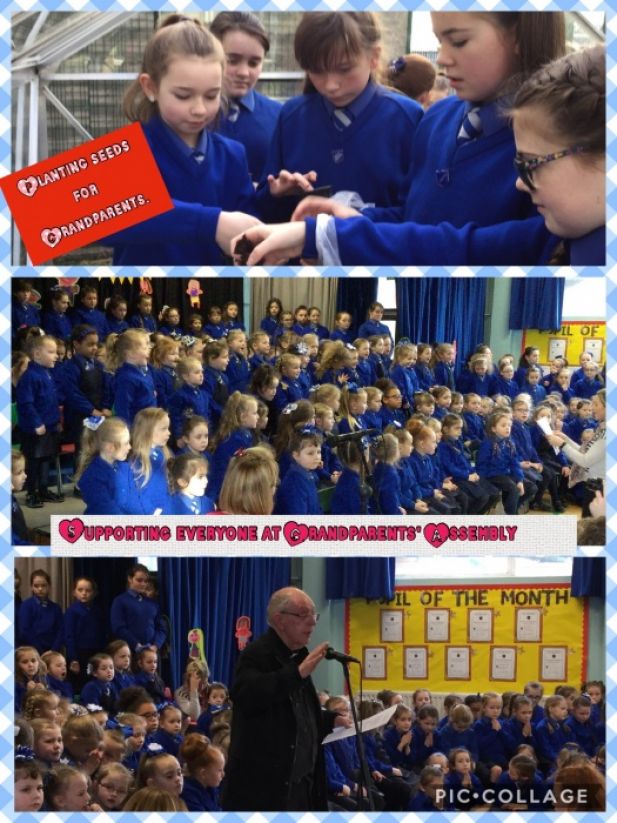 Golden Time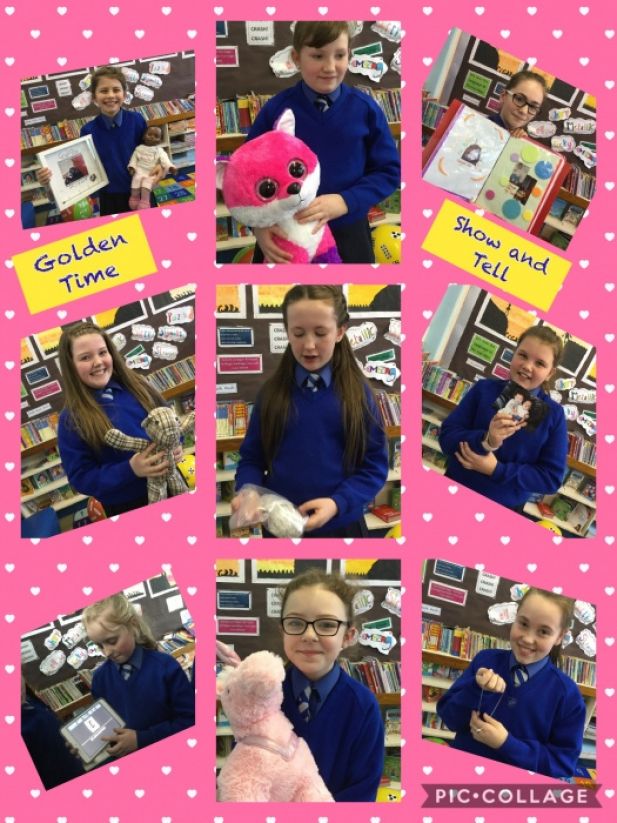 Maths Quiz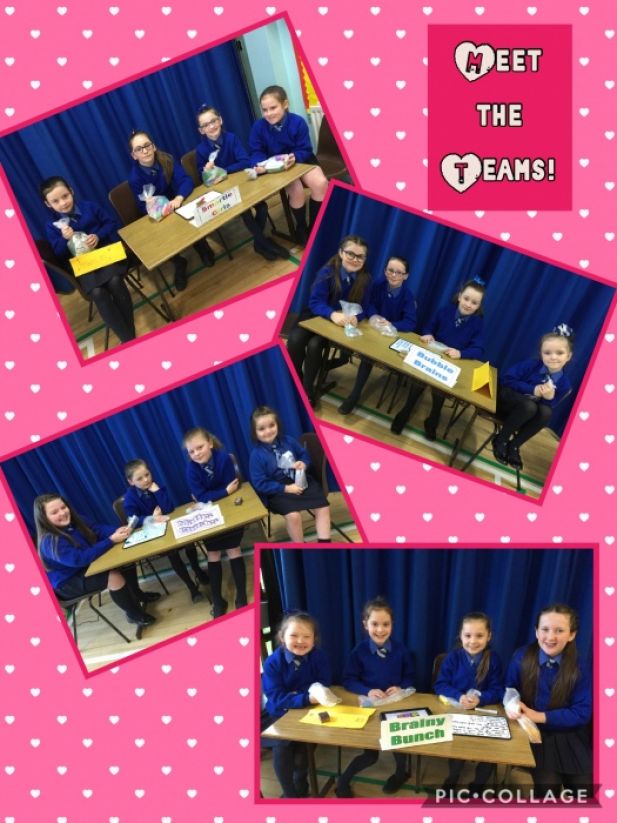 Maths Quiz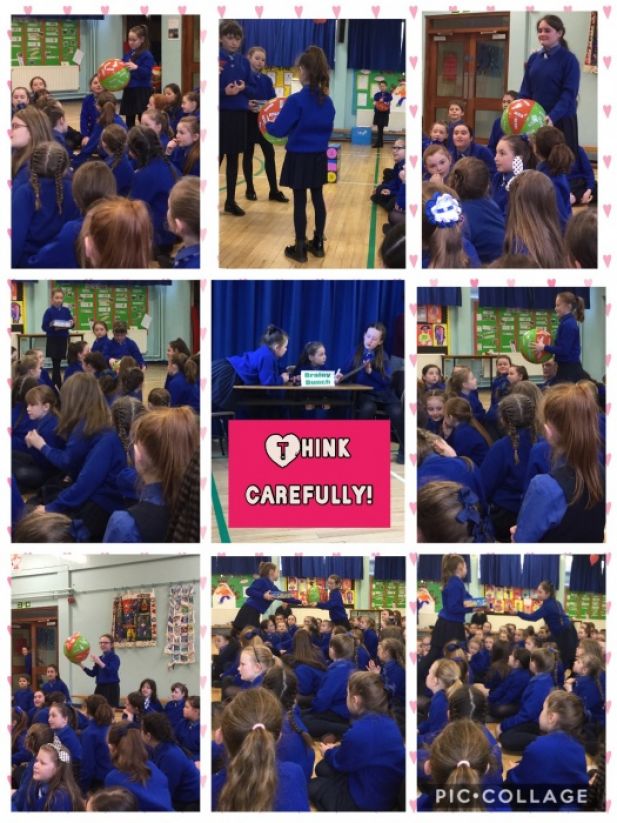 Life in Primary 7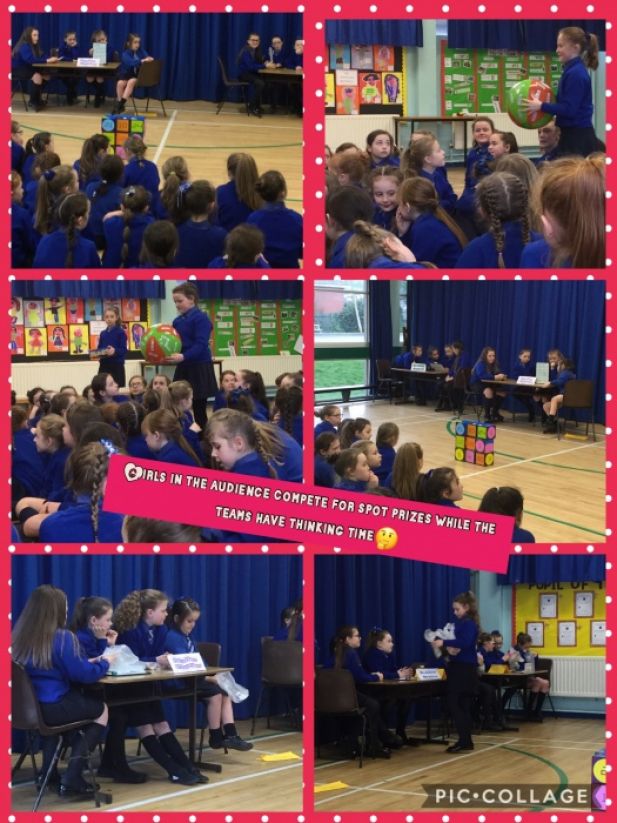 Maths Quiz
Confirmation January 2017
On January 25th, our primary 7 girls joined pupils from Holy Cross Girls and Holy Cross Boys to receive the sacrament of Confirmation in Holy Cross Church, Ardoyne. It was a beautiful ceremony made possible by the huge amount of preparation put in by all the children. The singing, prayers, responses and readings were wonderful and there were many comments about the lovely atmosphere.
It was an emotional day for all our families and we were all extremely proud of the girls in Primary 7. Well done!
Primary 7 Blog
Aisling - 6th Apr 2017
Just want to say thank you for the person that picked Miss Latimer to be our P7 teacher!!! We all love her!!!! I don't know who picked her for our teacher and I hope they see this comment and know that P7 really like Miss Latimer!!! :)
Aisling - 6th Apr 2017

Thanks Amy! That is very helpful information!!!!









Amy - 25th Mar 2017
Beautiful class i wish i can see them all again but dont worry big school not so different just more subjects and new teachers dont worry but enjoy the rest of the time you had mercy was an great school wish you all luck love amy greig
Aisling - 25th Feb 2017
Wow!!! Our Confirmation video looks amazing!!!!! 😀
Victoria - 27th Jan 2017
Great videos it looks like use are all having a great year!!
Keeva owens - 26th Nov 2016
AMAZING
Leah - 19th Nov 2016
Hi Mrs Millar, I just want to say that I found the transfer test really hard and I think I got a D-
Leah - 18th Nov 2016
Hi Mrs Millar, I heard that Delamont is going to be shut down and I was looking forward to going all year so far and now I heard we won't be going because it will be shut down. I was wondering what are we going to do instead because I don't really think anything could be Delamont for a few days over night.
Leah - 18th Nov 2016
Wow, I really like the videos I think they really brighten up our P.7 web page to start off with anyway. I hope we can do more of these videos and maybe do what the P.7s did last year,they got props and made a P.7 news report that we watched in assembly one day, and I thought it would be really fun for the present p.7 girls at the minute. Thanks.
Caoimhe - 8th Nov 2016
I love these videos. Well done Mrs.Millar

rhiannon - 7th Nov 2016
omg loved the video it was so funny
Mrs Fennell - 7th Nov 2016
Super videos! I don't think I will look at the school grounds in the same way ever again!!!!!!
Amy g - 3rd Sep 2016
Wish you luck new p7 and Mrs Miller now I lefted and moved on in big school year 8d I'm high class and I want to thank you so much for everything
Jessica - 22nd May 2016
The p7 trip to Delamont was so fun we all tried our best even the teachers hmm(especially Mrs Millar with a bit of a boost from us).The food was delicious and the staff were amazing I would love to go back.I also loved our photoshoot we had on the 20/5/16 were we got to wear our own clothes and take pictures of things (I definitely took some funny pictures).
Erin - 7th May 2016
My sister Brianna and I watched over all of the videos and we told eachother if it was a good video and the answer to 99% was 'Yes i really like this video.' We made sure that we watched over every single video and when we finished we told our mummy to watch them and she also said that they were all very good quality.
Mrs Jackman - 10th Apr 2016
I loved the outtake girls! Your sweet peas look great. I might learn to garden someday.
louise - 9th Apr 2016
hello mrs miller may I say that was an intresting video f the plants I hope you enjoy your weekend by louise
Mrs Loughran - 18th Mar 2016
A skilled performance Primary 7. Well done to you and Mrs Millar!
Amy - 16th Mar 2016
I loved the videos so did my mum and dad
Rebekah - 4th Mar 2016
Hello Mrs Millar thank you for recycling new papers to make paper plant pots. I loved doing that. Also for helping us to make our confirmation. Everyone was delighted with your help. Thank you very much.
Abigail - 1st Mar 2016
I really enjoyed doing the activities in school.
Leah - 29th Feb 2016
Heyy the P.7s were brilliant at their confirmation I know because I was there lol but Primary 7 keep it up and I am really interested in the robbery thing I hope u can create more suspicious things in the future thank you Leah Chapman
Emma - 29th Feb 2016
I love working with the izak 9.
Natasha - 24th Feb 2016
Miss Miller I love working with you and I know all of us girls in p7 we have been working so hard for the sacrament of confirmation and all of the other hard work we have been learning. Thank you miss miller😁
Jessica - 24th Feb 2016
I enjoy going to sewing club and doing activities like our Belfast Telegraph maths challenge. I also enjoy using the Izak9 where we can make videos of what we are doing with it. Everyone enjoyed our Confirmation where we received the Sacrament of the Holy Spirit. Every day school brings a new adventure to my table in life and I enjoy it. We don't know it but Mercy Primary spoils us for example we had a valentines disco for the heartbeat trust and we got juice, sweets and crisps that just proves that the staff and PTA are kind and caring.
Rebekah - 22nd Feb 2016
Hi!!!!!!!!!!!!
cara - 26th Nov 2015
Nice video,who made it?

Mercy Primary School, 612 Crumlin Road Belfast County Antrim BT14 7GL | Telephone: 028 9039 1670
WEBSITE BY: SCHOOLWEBDESIGN.NET | Login