P4 Mr Trainor's Leaving Song
St. Patrick's Day Concert
P4 Completed a Maths Treasure Hunt!
P4 can tell the time!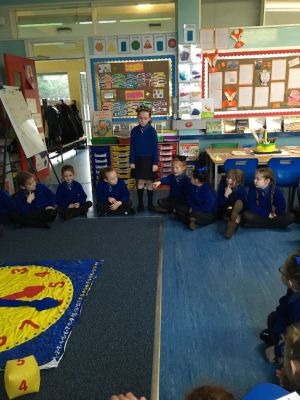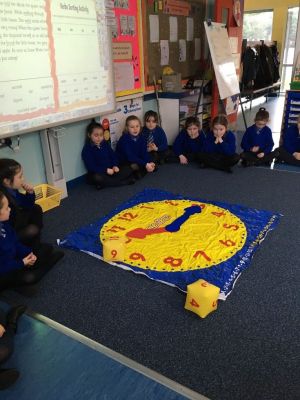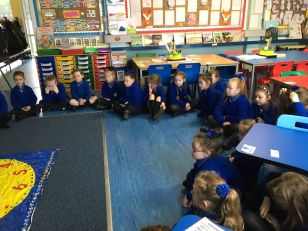 Team Time
Test: Quarter past 4 is the same as 4:__?
If you know the answer to this question you must be in P4!
We are ACE at telling the time, INCLUDING digital time! Just try us!
Here we are working hard as a team to tell the time!
(Have the P4 girls shrunk or is that clock massive?! I'm surprised the girls could move the clock hands!)
Miss McAlister
P4- Art in the style of Quentin Blake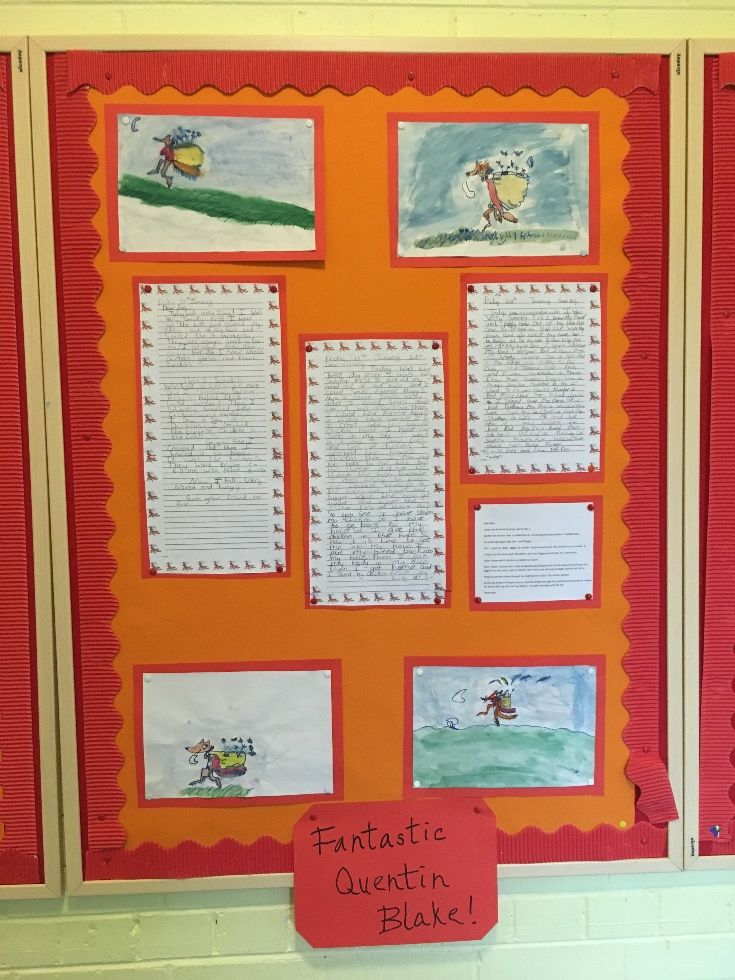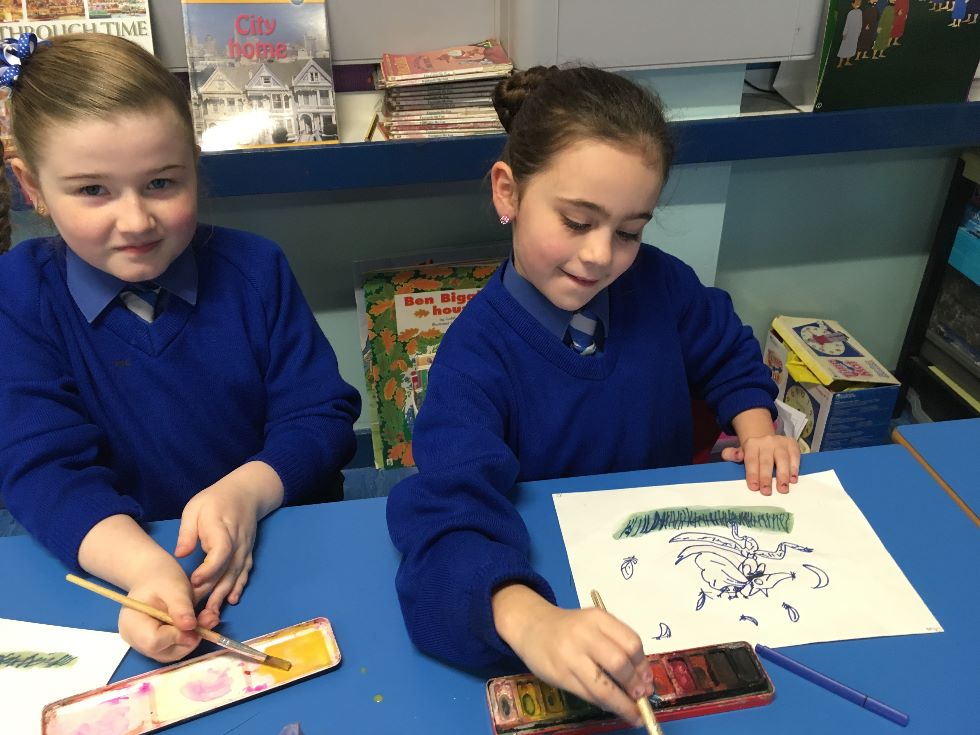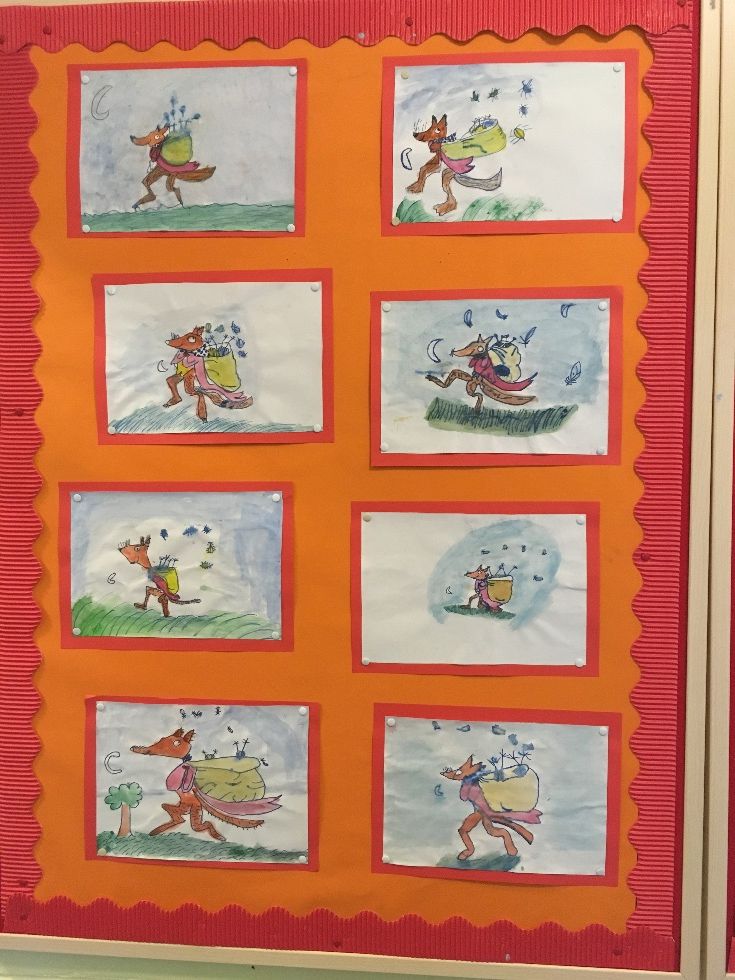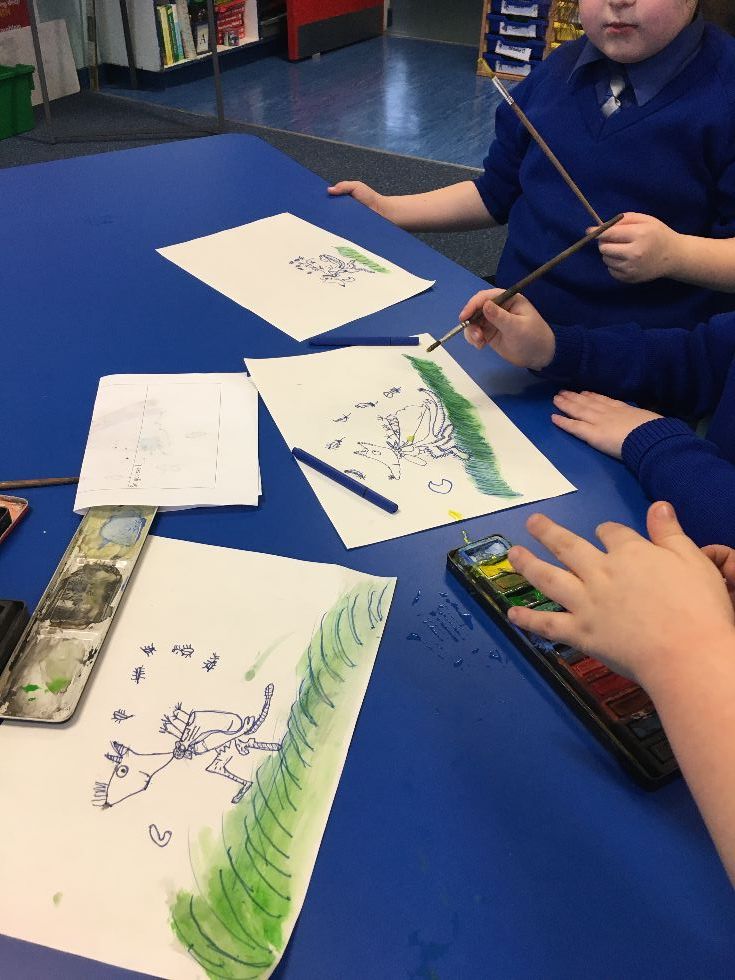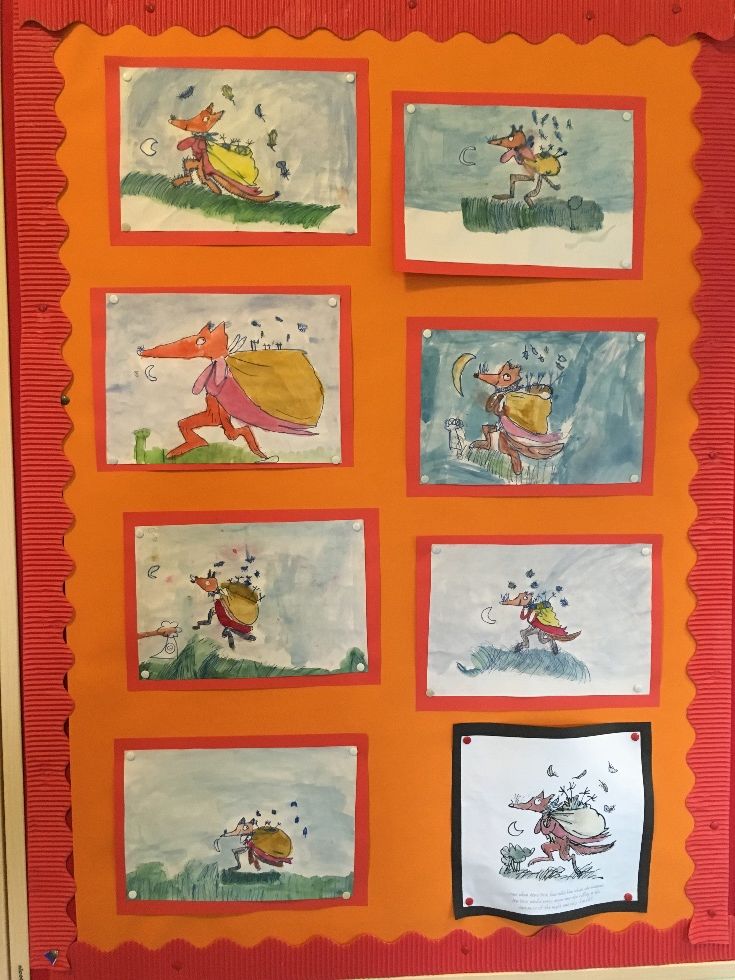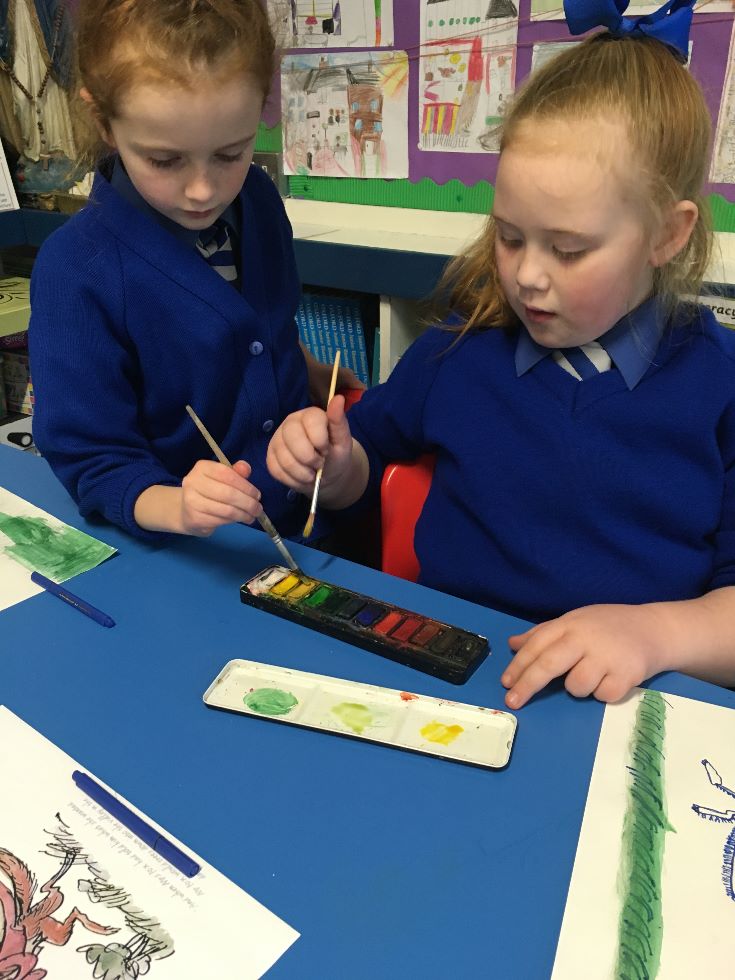 P4 Safer Internet Day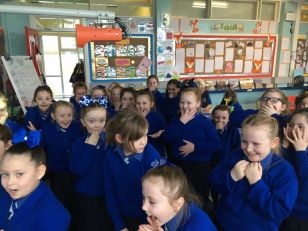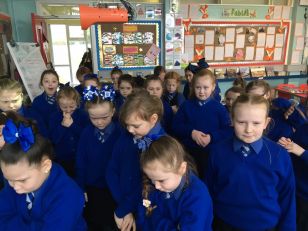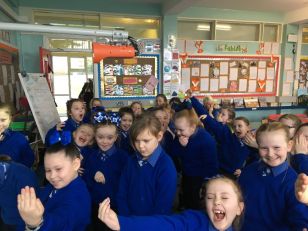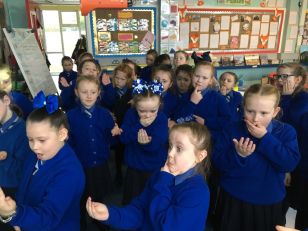 Safer Internet Day
In P4 we have been learning all about how to stay safe online. We learned how to respond appropriately to pictures posted on the internet.
We wrote tweets and comments in our books as though we were on a social media site.
Here are some pictures of us showing our reactions to receiving pictures. Can you tell which photographs are which? One picture made us laugh, one picture made us sad, one that was frightening and one picture that was silly!
Houses and Homes Topic by P4.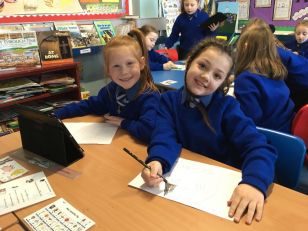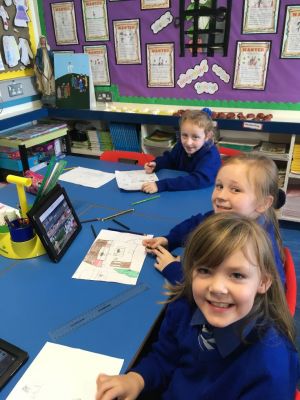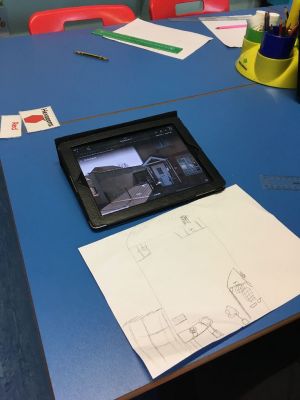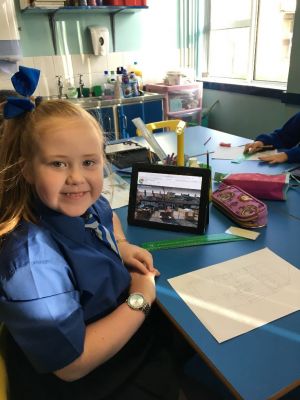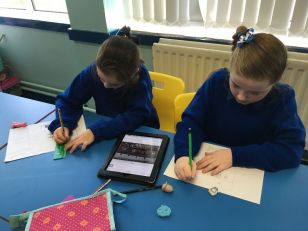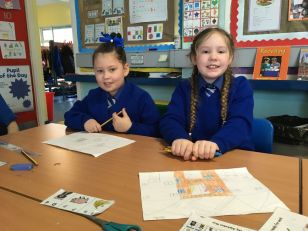 House and Homes
We started our topic at home! Literally!
We looked up our addresses online and use 'Street View' to find our house.
We sketched a picture of our houses for our classroom display.
It was fun to show our friends where we live!
P4 Drama Role Play!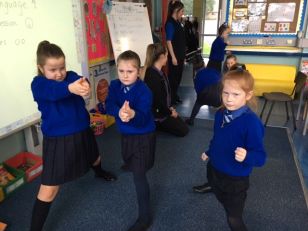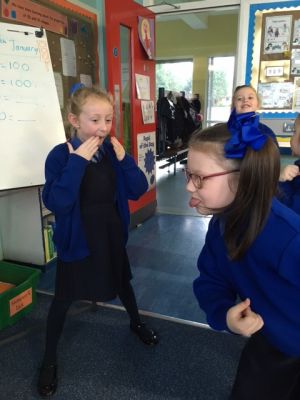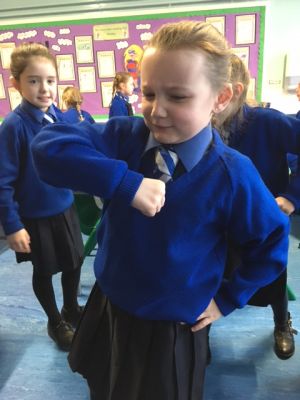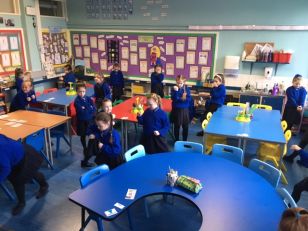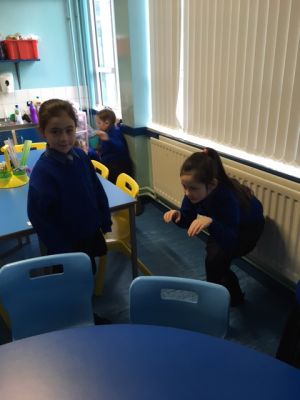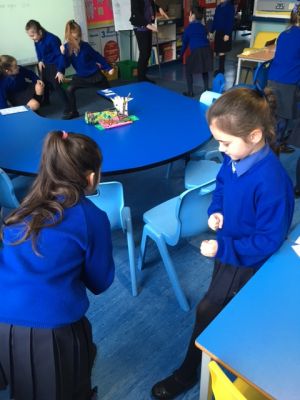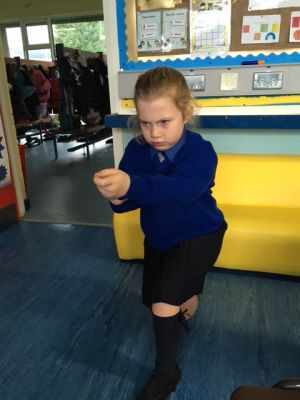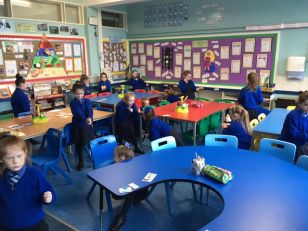 P4 Drama Role Play
Lucky us, we are reading Fantastic Mr. Fox in P4.
We decided we wanted to write a Diary Entry as Mr. Fox so we thought we'd better start acting like him!
We used drama freeze frame to show the scene we wanted to write about.
We used our body language, facial expression and eyes to portray our character.
Here we are, the P4 acting troupe!
We wrote as Mr. Fox afterwards. Our writing was FANTASTIC!
P4 Angle Investigation!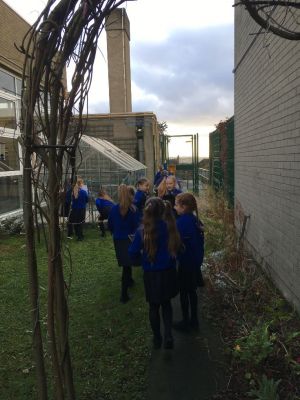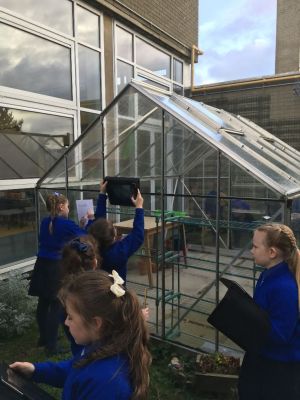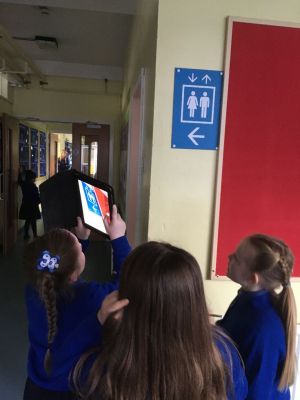 P4 Maths
We have been learning all about shape in P4.
We can talk about the properties of 2D shapes and 3D shapes.
Here we are out on an 'Angle Investigation'.
We found right angles, acute angles and obtuse angles hiding everywhere in our school!
Mercy Primary School, 612 Crumlin Road Belfast County Antrim BT14 7GL | Telephone: 028 9039 1670
WEBSITE BY: SCHOOLWEBDESIGN.NET | Login