P3 had a fantastic time on their school trip to Oxford Island. We have learned all about mini-beasts and their habitats.
We worked together as part of a team to solve our izak 9 math challenges.
St. Patrick's Day Concert
To celebrate World Book Day, we found unusual places to read our books! Can you guess where we are?
A world full of shapes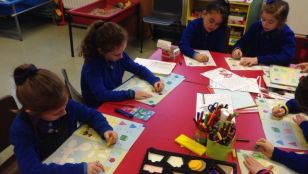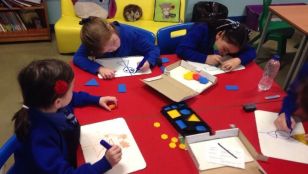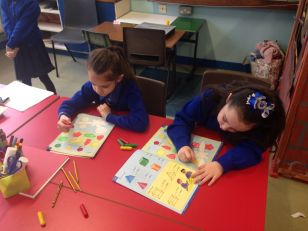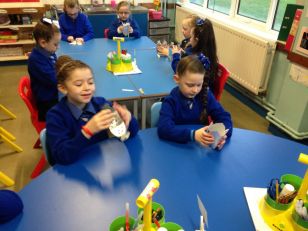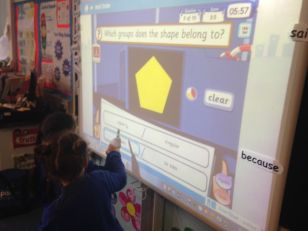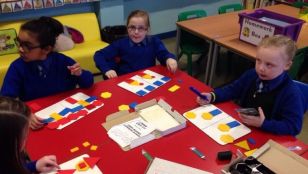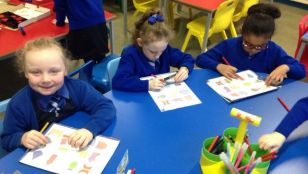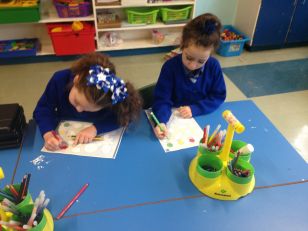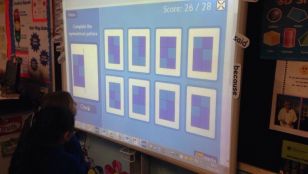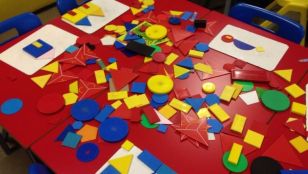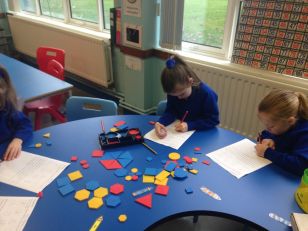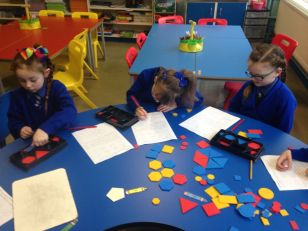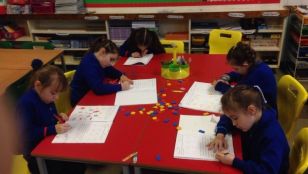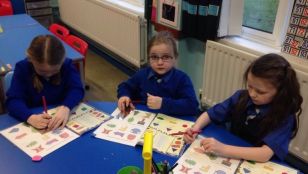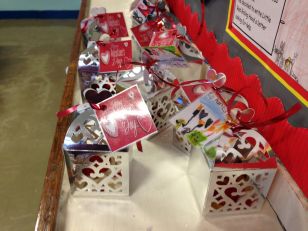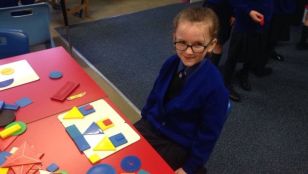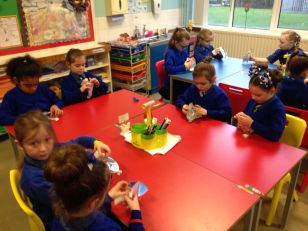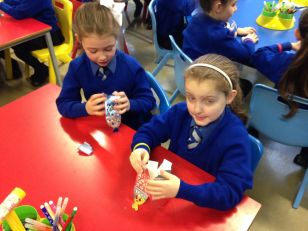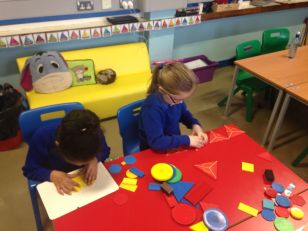 We have hunted far and wide for 2D and 3D objects in Primary 3. We discovered that we use 2D shapes to create pictures and that some shapes have lines of symmetry. We hunted for objects in our classroom and with the use of mirrors we noticed that some were symmetrical. We then created symmetrical paintings.
As a class we discovered a number of our everyday items and containers were 3D. We sorted the 3D shapes by investigating and testing which shapes can roll and which shapes can stack. If you are stuck with identifying which shape is which, head to Primary 3 and we can help you solve your problem. We now know 2D and 3D shape properties
Fun in the snow!
P3 Completed the Mannequin Challenge. We now challenge all the classes. Good Luck!
Primary 3 enjoyed the spooky Halloween disco. All the girls looked fabulous, so much effort has went into these costumes. WOW
Something New! Today Primary 3 went to see our lovely new 'Parent's Room'. The girls enjoyed chatting to friends on the sofas and suggested great activities to do with their parents and grandparents. Come and join us each morning for a coffee.
Our new parent's room!
Our new parent's room!
Our new parent's room!
Our new parent's room!
Our new parent's room!
Our new parent's room!
Our new parent's room!
Our Eco Flag!
Our Eco Flag!
Our Autumn Walk
Together Again! We are off to a great start in P3, everyone is happy to see each other as we share our Summer stories. The girls have created 'Our Golden Rules' and are looking forward to Golden Time each Friday.
Mercy Primary School, 612 Crumlin Road Belfast County Antrim BT14 7GL | Telephone: 028 9039 1670
WEBSITE BY: SCHOOLWEBDESIGN.NET | Login