St. Patrick's Day Concert
Grandparents Day
Our Primary 2 classes joined together to sing a wonderful song for their grannies and grandas.
Primary 2 have been exploring 3D shapes. We work so well in a team!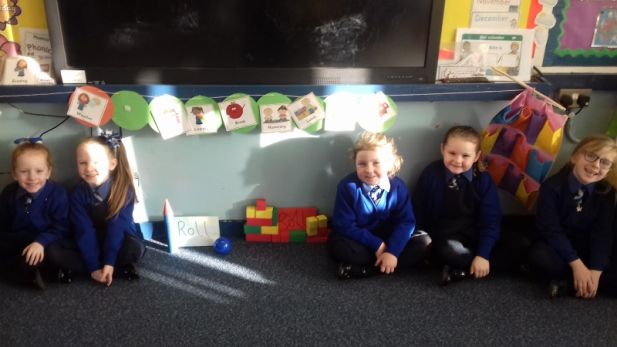 Primary 2 Miss Duffy
Golden Time in P2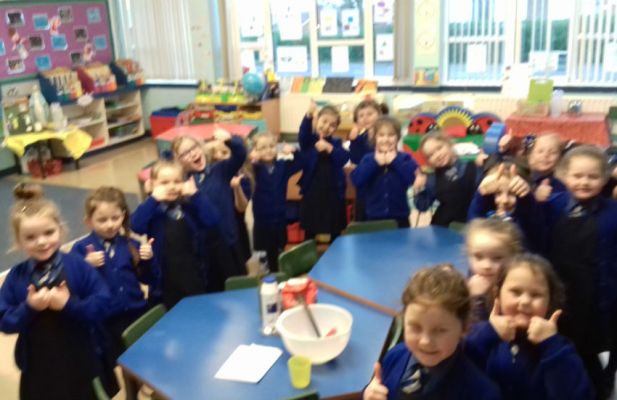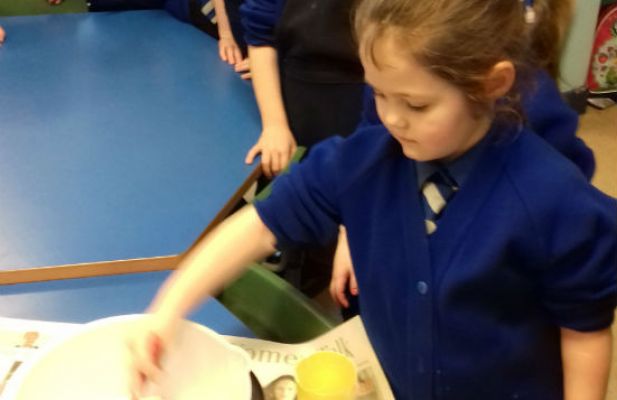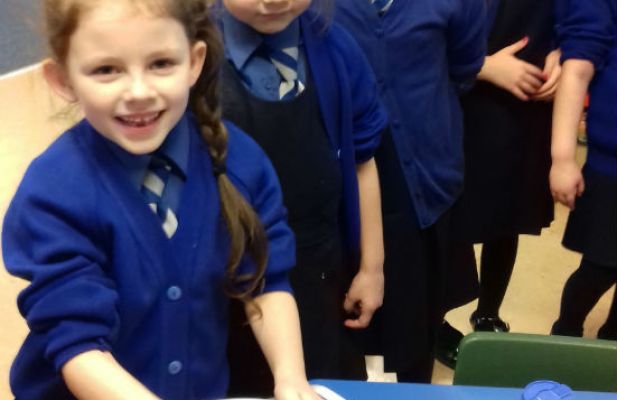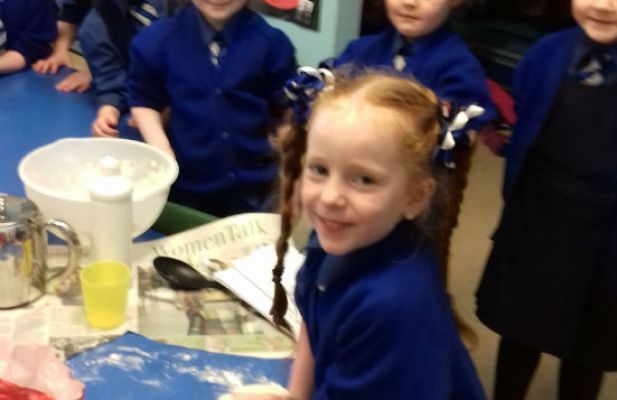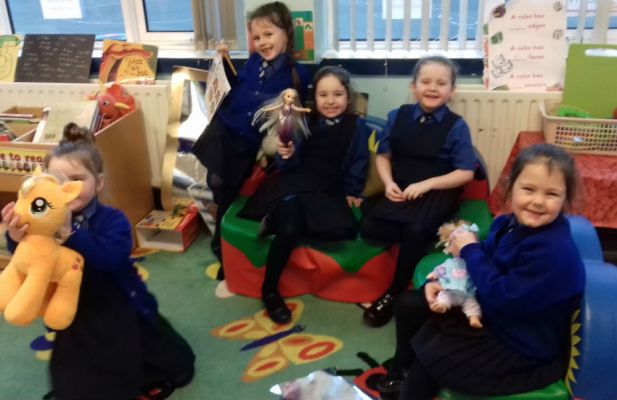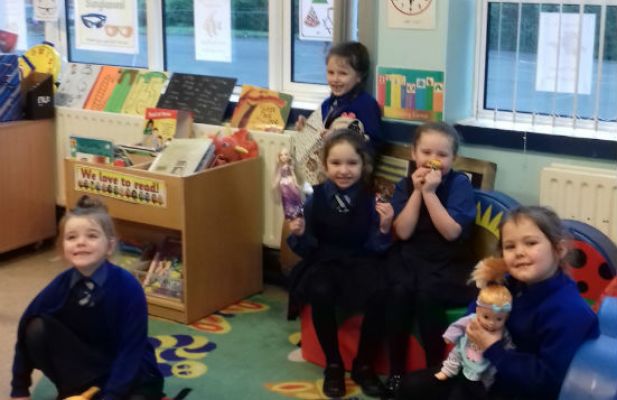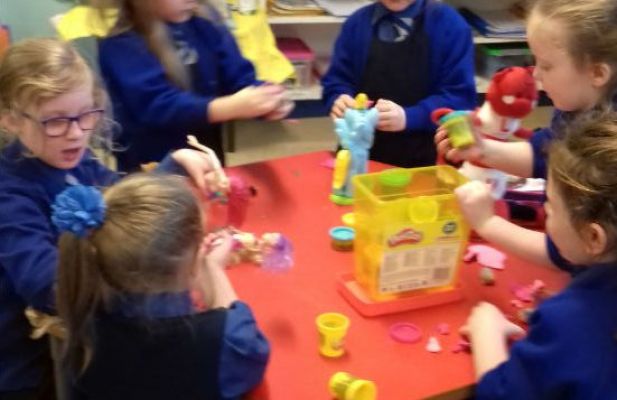 Primary 2 enjoyed getting to meet the insects and animals that came to visit from Zoo Lab
Exploring our sense of smell
Celebrating our Green Eco flag.
Halloween disco fun!
Welcome to our P2 Page. Please leave a comment in our blog.

Welcome to our Primary 2 page. We have been working very hard and enjoying our 'Golden Time' fun Fridays. Leave a post on our blog!
Primary 2 Blog
holly - 30th Apr 2017
miss duffy I love the music morning miss duffy you are the best tteacher ever
Miss Duffy - 29th Mar 2017
Hi girls, you have been working very hard this week. Please leave a comment and tell us what your favourite thing about school is.

Holly - 29th Mar 2017
I loved the st st patrick's day play and I loved science starz doing the puppets and I love my teacher and you are the best teacher.
Olivia - 3rd Mar 2017
MISS DUFFY IS A BEAUTIFUL TEACHER TO HAVE WHEN SHE LEAVES I WILL BURST INTO TEARS BUT SHE IS GRACEFUL SHE HELPS THE CHOIR FOR COMETIONS AND PEACE PRON. WELL DONE
Miss Duffy - 9th Nov 2016
Hi girls!
Have a look at your lovely photographs and leave a comment in our blog. *Remember - do not use surnames, only post using your first name.
Emma - 2nd Jul 2016
I really miss you miss Duffy but I know I'm going to be great in P3. But i just hope that you have a great summer. But i hope you have a great class. I Love you so much miss Duffy.
Teniola - 11th Mar 2016
i love my teacher she helps me to be smart. I love spending time with my friends.
Miss Duffy - 4th Mar 2016
Hi Primary 2 girls. I hope you are enjoying the pictures of our World Book Day and our trip to Funky Monkeys.
Leah - 29th Feb 2016
LOL Miss Duffy your class is so so lucky to win the tokens thing I hope my class wins this time P.s keep up the good work P.2
Emma - 24th Jan 2016
Miss Duffy is the best teacher she is really nice and I love my class. 👭🙋🏻
Julieanne - 2nd Dec 2015
Miss Duffy is the best teacher and she is the best singer in the whole school according to Niamh.
Miley - 12th Mar 2015
I love school because I have the best teacher ever 💝
Mercy Primary School, 612 Crumlin Road Belfast County Antrim BT14 7GL | Telephone: 028 9039 1670
WEBSITE BY: SCHOOLWEBDESIGN.NET | Login