Learning is fun!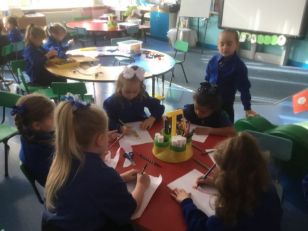 We have been very busy in Primary 2. Have a look at our fabulous gymnastic skills and how well we work together to solve problems.
Primary 2 Miss Duffy
Our new topic is In The Toy Box!
We will be learning all about how toys work and what force is used to make them go; pushing, pulling, twisting, winding up, batteries etc.
We will be doing a Show and Tell about Favourite Toys and designing and writing about toys.
Izak 9 Maths Challenges
Latest
P2 blog
Miss Duffy - 15th Oct 2018
Well done! Everyone worked so well doing symmetry.
Fiadh - 30th Sep 2018
Fiadh said she really liked the bun sale this week! And she enjoyed working with the mirrors
Miss Duffy - 27th Sep 2018
Welcome to our Primary 2 class page. Please leave a message about your week at school, what you enjoyed learning or what you have improved on.
*Remember use first names only.

Miss Duffy
P2 News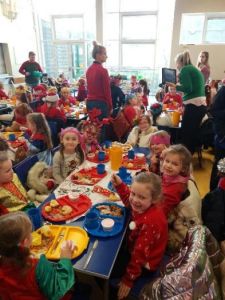 Christmas Dinner🎄😄
8th Dec 2018
Primary 2 enjoyed a fun Friday in Christmas jumpers/dresses and filled with festive spirit. Christmas dinner was delicious and pulling crackers with our friends gave us some laughs. 😁
Mercy Primary School, 612 Crumlin Road Belfast County Antrim BT14 7GL | Telephone: 028 9039 1670

WEBSITE BY: SCHOOLWEBDESIGN.NET | Login