Primary 2
Our new topic is Down the Town! 🛣🏗🏠⛴🚦We have been learning about where we live and what buildings are in Belfast. We have made a 3D Belfast city by reusing our Easter egg boxes and we are going to create a road, traffic lights and shop signs.
We are then going to write about our creations and carry out a traffic survey counting all the buses that pass our school in the morning. We will use our data to create a pictograph and share our findings with our peers.🚌
Latest
⭐️Science Stars⭐️
P2 News
⚽️👏P2 Sports Day Presentation and Sustrans activity hunt👍👟
16th Jun 2018
We have been learning about how to keep fit and healthy. We are making great efforts to walk to school or travel by scooter or by bicycle.🛴🚲
Izak 9 Maths Challenges
P2 Children's health and self-esteem sessions😁
Primary 2 Nativity

Primary 2 have been working very hard at singing, drama and stage directions for our annual Nativity show. We are excited to perform for our school, families and friends.
P2 Miss Duffy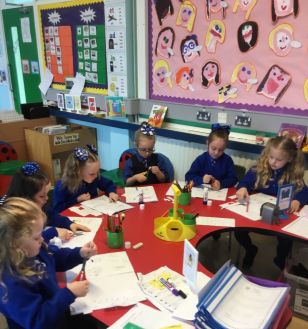 Primary 2 girls have settled very well into their new class. We have been learning about our senses and doing lovely writing. Leave a message on our class blog.
Welcome to our Primary 2 page.

🍓🍋🍊🌽We enjoyed our talk with Genevieve the goat about how we can keep fit and healthy. 🍌🍇🍐
P2 blog
Miss Duffy - 16th Jun 2018
Have a look at our lovely photographs. We are getting ready for Primary 3.😀👍
Síofra M - 30th Apr 2018
I really love golden time it's my favourite day of the week! It's so much fun getting to bring in a toy and see my friends toys too.
Orla Hawkins - 26th Apr 2018
Wow what fantastic work the girls have been up to! They are working very hard. Beautiful pictures, I love seeing what they are up to. Great work girls and Mrs Duffy!
Olivia - 28th Feb 2018
Love them all dressed up in their costumes for their Nativity!!!
Orla H - 4th Oct 2017
Fantastic work girls, it's always a pleasure to see lovely pictures of what you have been up to.
Miss Duffy - 1st Oct 2017
Welcome to our Primary 2 class page. Please leave a message about your week at school, what you enjoyed learning or what you have improved on.
*Remember use first names only.

Miss Duffy😀
Golden Time Fun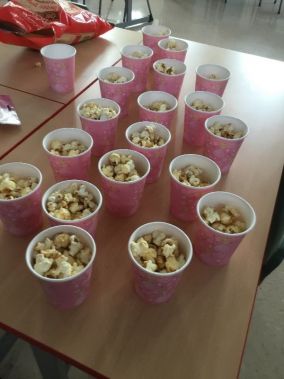 We work hard in Primary 2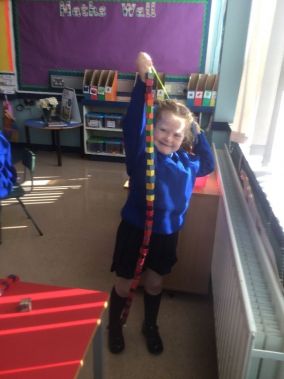 Mercy Primary School, 612 Crumlin Road Belfast County Antrim BT14 7GL | Telephone: 028 9039 1670

WEBSITE BY: SCHOOLWEBDESIGN.NET | Login